Let's shift ideas into action…
Subscribe to hear about upcoming workshops on designing and facilitating effective meetings, bringing creativity into your work place and leading for results.
Prefer a customized workshop? Contact Michelle.
The graphic facilitation workshop experience added a new and innovative method to my professional skill set. After the workshop, I was offered a job with a community design organization because my skills of community engagement are linked with visual interaction. I highly recommend the workshop to others!
Community Design Lab, Iowa State University & Workshop Participant
Michelle was responsible for building a network of research institutions in South Asia under an ADB supported project, and building their capacity to have influence with their work and ideas in urban sustainability. This included skill development in strategic communications, engagement and relationship building. This happened at the municipal as well as regional scale via networking, training and other forums to connect, learn and share together. Michelle supported the teams from India, Nepal, Bangladesh and Sri Lanka as a mentor, capacity builder, and trainer to keep people connected and to learn from each other on their efforts and contributions to evidence-based policy making and in support of ADB's agenda to promote innovation. Michelle is very skilled in her field.
Senior Urban Development Specialist, Asian Development Bank (ADB)
I hired Michelle to design and deliver a training on graphic facilitation for First Nations community engagement coordinators who work in rural and remote communities (2018). The training was fantastic focusing on relevant and innovative techniques. She worked well with the culturally diverse group as a highly skilled facilitator as well as sharing these skills with the participants. I recommend the training to others and hope to engage her again with our work in the North.
Manager Community Engagement, First Nations Health Authority
I recently participated in a multi-stakeholder dialogue where Michelle was the key architect. The structure of the panel, breakout groups and question sessions provided a great platform for raising awareness and highlighting some noticeable challenges in messaging to the general public. It was very well done.
General Manager, Teck Trail Operations
Collective Wisdom of People
Michelle is an amazing force in harnessing the collective wisdom of people, online and face to face. I have been a participant at events she facilitated, and a customer when she designed and facilitated for me. I especially appreciate her ability to anticipate how individual activities will unfold. Frequently, her design work involved being a sounding board for me where further distilling and sharpening of objectives for an event were needed. As a facilitator, she makes everyone feel heard and her competence allows me to focus on the learning process rather than worry about details. Working with Michelle produces excellent outcomes and outputs.
Professor, Carleton University
The graphic facilitation workshop that Michelle and Nancy provided for Alberta Agriculture staff in fall 2011 was fantastic!  They began by setting the stage through careful preparation with the intention of the participants knowing it would be a safe place to learn, stretch their abilities and try new things.  And it worked.  Participants found the workshop to be energizing, fun, and interesting, but most of all useful.  Everyone walked away with ways they planned to incorporate the concepts into their daily work to better engage co-workers, partners and clients.  From using it in everything from agendas, minutes, flipcharts and handouts; to ice breakers, meetings, and team building; to note-taking, brainstorming and other planning processes; the graphic facilitation techniques are here to stay.  A huge thank you to Michelle and Nancy for lighting the fire!
Ag Industry Extension Branch, Alberta Agriculture and Rural Development
Learning along the way…
Reflective practice is a part of our DNA.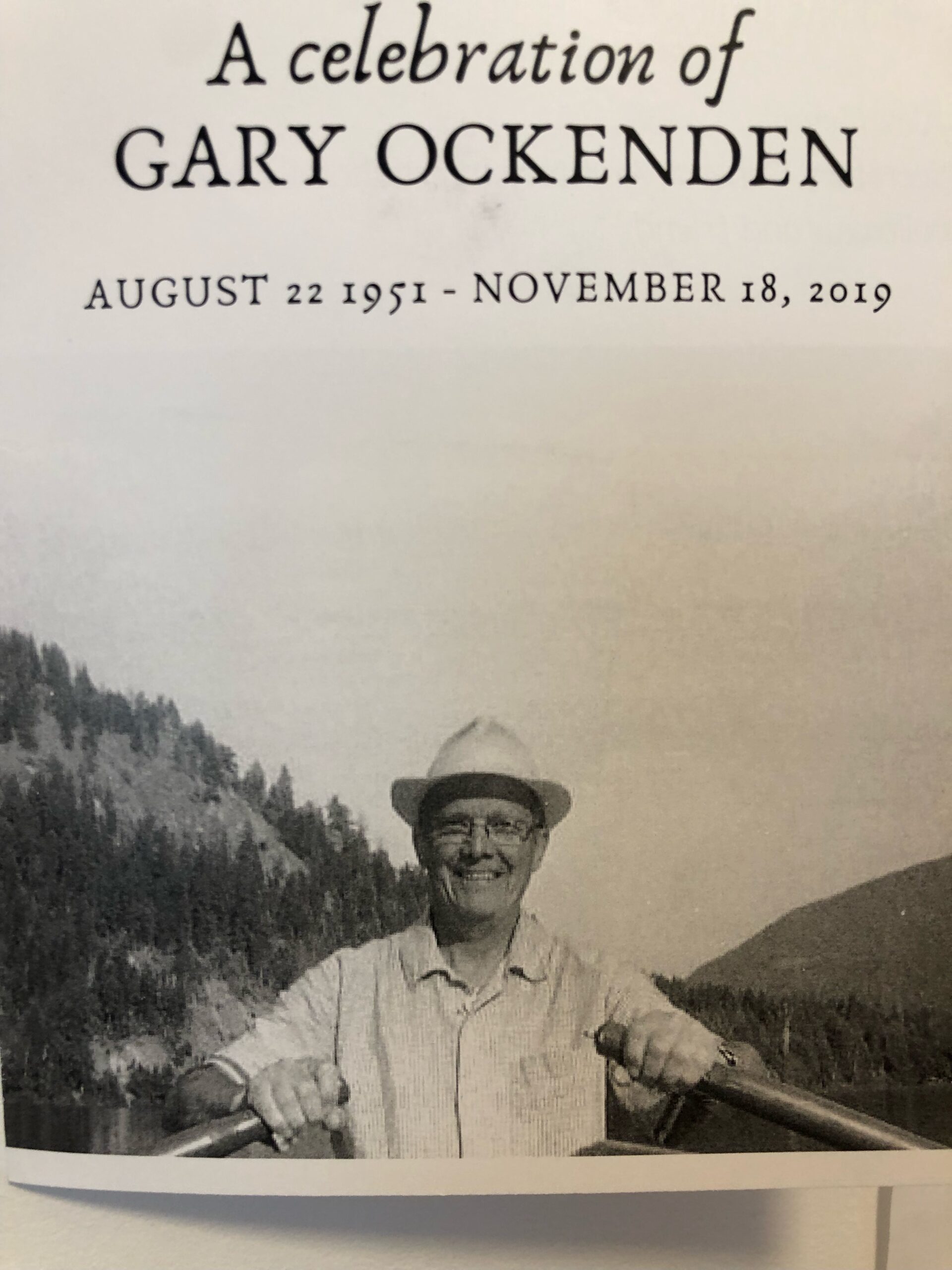 What is your most unusual online hosting experience? For me it was exceptional, unusual and cathartic. Surprisingly, it was hosting a celebration of life.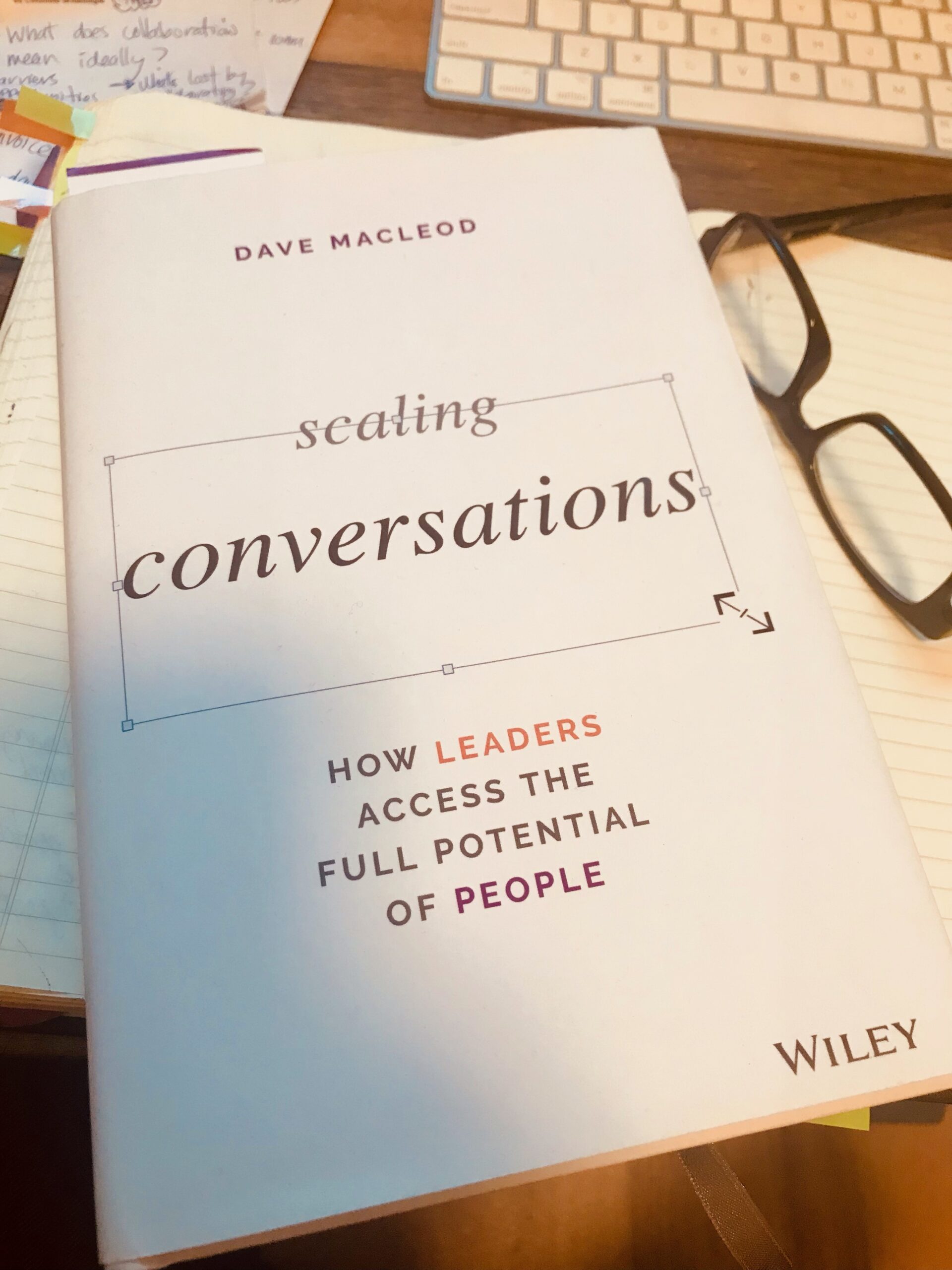 What are you reading these days? Scaling Conversations: how leaders access the full potential of people by Dave MacLeod is open on my desk…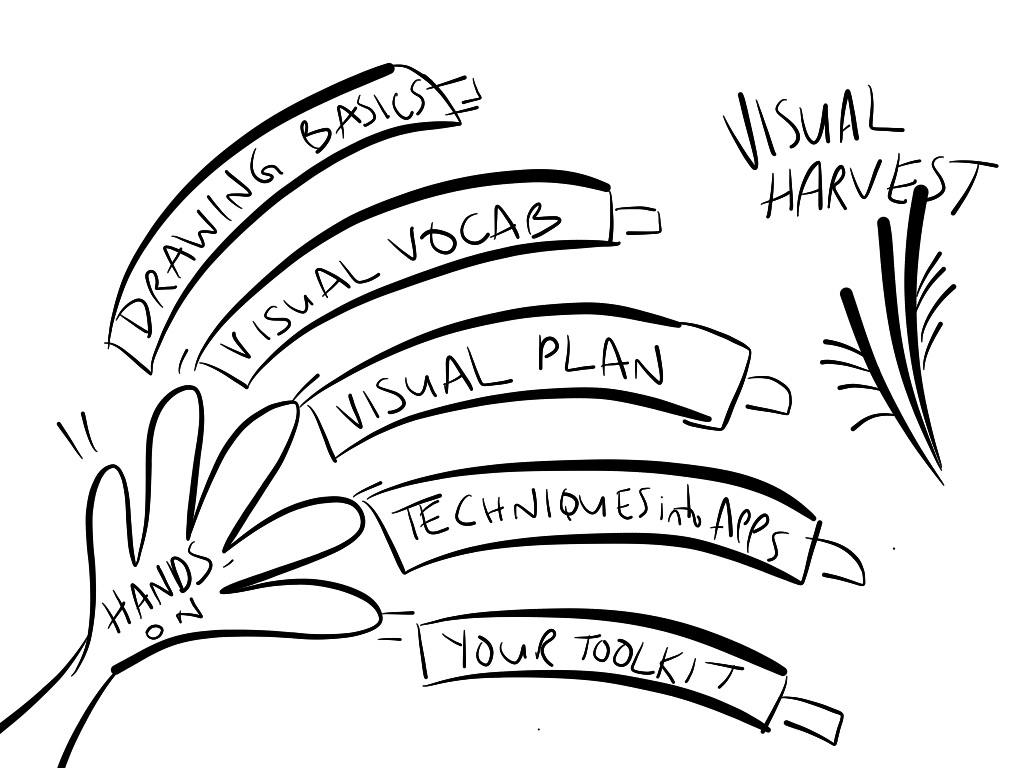 The other day, someone was surprised when I said I needed to grab a pen to write an idea down. They assumed that given much of my work is remote and the tools I use are online, that I was paperless!