Let's shift ideas into action…
Co-strategist, Evaluator and Researcher
Michelle has worked with me as a co-strategist, evaluator and researcher on several major projects with international agencies, including an evaluation of a major rural development network (IFAD), a capacity needs assessment for network growth (IFRTD), research into local level knowledge sharing (UNDP) and developing guidelines for Knowledge Partnerships with ADB.
Michelle brings a diverse range of skills and expertise to the field of knowledge management, networks and partnerships, including the ability to work with rural stakeholders, across cultures and languages; and is superb at effective workshop design and delivery to get to desired outcomes efficiently. She is able to research and synthesize large amounts of information into organized documents for decision makers, quickly and reliably. She is straightforward, transparent and accountable in the provision of her consulting services, a quick study in grasping the needs of the client and able to deliver a quality product on time.
Former Director of Global Connectivity, International Institute for Sustainable Development
Highly Motivated Professional Facilitator
I have worked with Michelle Laurie on several projects over the past four years and found her to be a highly motivated professional facilitator with an unusual combination of skills. She is a very creative thinker, has excellent organizational skills and is a very effective communicator. She has been particularly successful in motivating communities to the Columbia Basin to take active steps towards mitigating climate change impacts and is one of the leaders in promoting climate change adaptation methods. She is well versed in using innovative teaching and presentation techniques including animation, video production and multi-media tools. She works exceptionally well in multi-stakeholder processes, has considerable international experience and has a very outgoing personality. In other words, she is one of the key people you want to have on your interdisciplinary team.
Professor, University of British Columbia
Michelle was responsible for building a network of research institutions in South Asia under an ADB supported project, and building their capacity to have influence with their work and ideas in urban sustainability. This included skill development in strategic communications, engagement and relationship building. This happened at the municipal as well as regional scale via networking, training and other forums to connect, learn and share together. Michelle supported the teams from India, Nepal, Bangladesh and Sri Lanka as a mentor, capacity builder, and trainer to keep people connected and to learn from each other on their efforts and contributions to evidence-based policy making and in support of ADB's agenda to promote innovation. Michelle is very skilled in her field.
Senior Urban Development Specialist, Asian Development Bank (ADB)
Michelle worked in the Global Forest Conservation Programme of IUCN for four years (2003-2007). Her diverse skills were proven with the variety of assignments she undertook from designing the first system to encourage the flow of knowledge across IUCN's forest portfolio, proposal writing, strategic communications, policy assessment and project management. Her knowledge of community building, networks and ability to see the bigger picture were instrumental for facilitating lessons learning and scaling up innovation across our programme. Michelle is an energetic problem-solver, professional, self-motivated and excels under pressure. I would not hesitate to recommend Michelle as a leader and team player to anyone working in the field of environment and development.
Former Deputy Director – Forest Conservation Programme, IUCN-International Union for the Conservation of Nature
Worked well with culturally diverse group
I hired Michelle to design and deliver a training on graphic facilitation for First Nations community engagement coordinators who work in rural and remote communities. The training was fantastic focusing on relevant and innovative techniques. She worked well with the culturally diverse group as a highly skilled facilitator as well as sharing these skills with the participants. I recommend the training to others and hope to engage her again with our work in the North.
Manager Community Engagement, First Nations Health Authority (2018)
Collective Wisdom of People
Michelle is an amazing force in harnessing the collective wisdom of people, online and face to face. I have been a participant at events she facilitated, and a customer when she designed and facilitated for me. I especially appreciate her ability to anticipate how individual activities will unfold. Frequently, her design work involved being a sounding board for me where further distilling and sharpening of objectives for an event were needed. As a facilitator, she makes everyone feel heard and her competence allows me to focus on the learning process rather than worry about details. Working with Michelle produces excellent outcomes and outputs.
Professor, Carleton University
Learning along the way…
Reflective practice is a part of our DNA.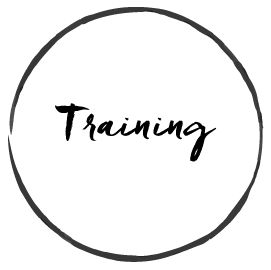 If you want to improve presentations, reports, teaching, facilitating, designing or any activity where you could use a boost to explain and share information with people, this training is for you.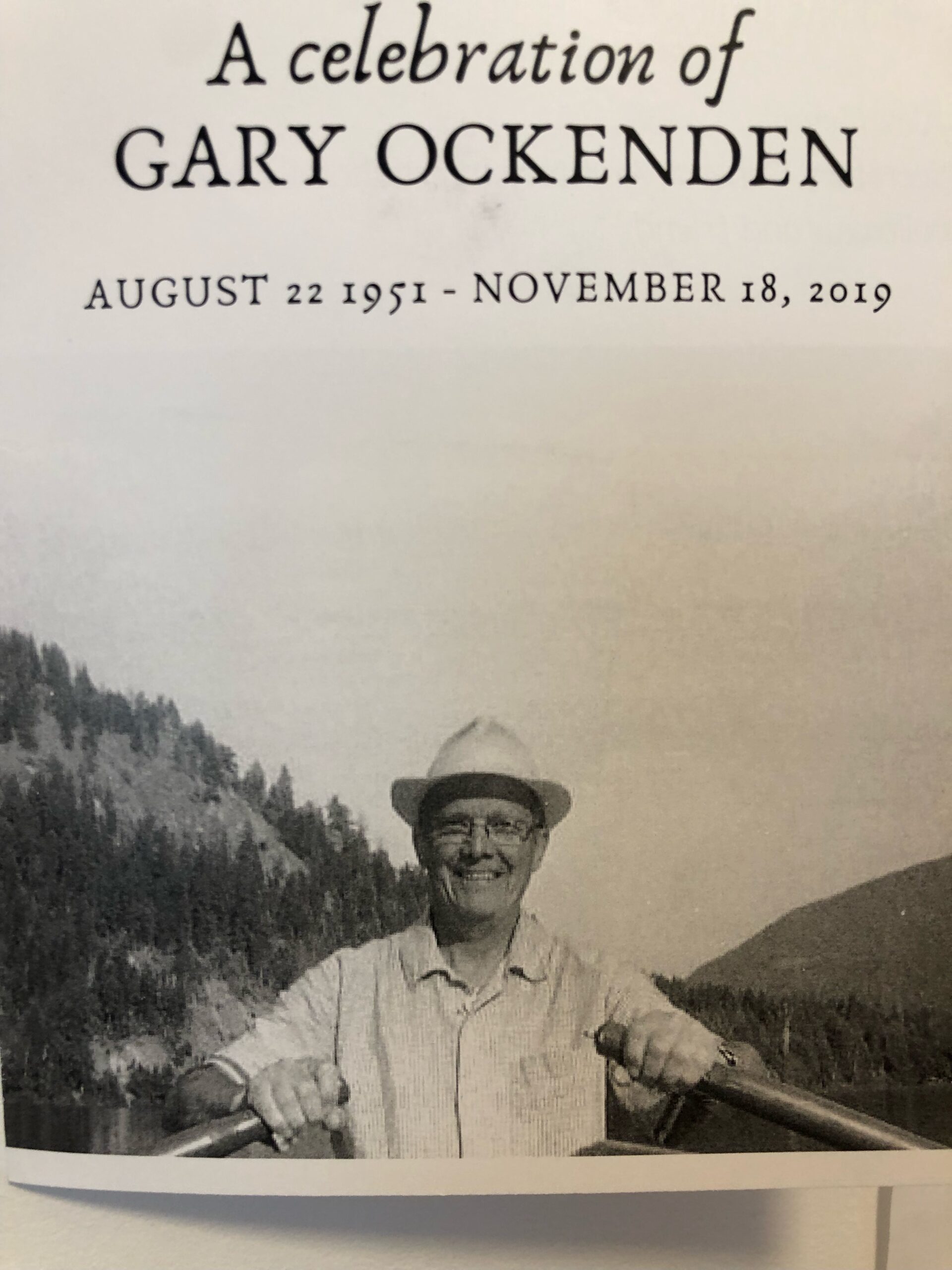 What is your most unusual online hosting experience? For me it was exceptional, unusual and cathartic. Surprisingly, it was hosting a celebration of life.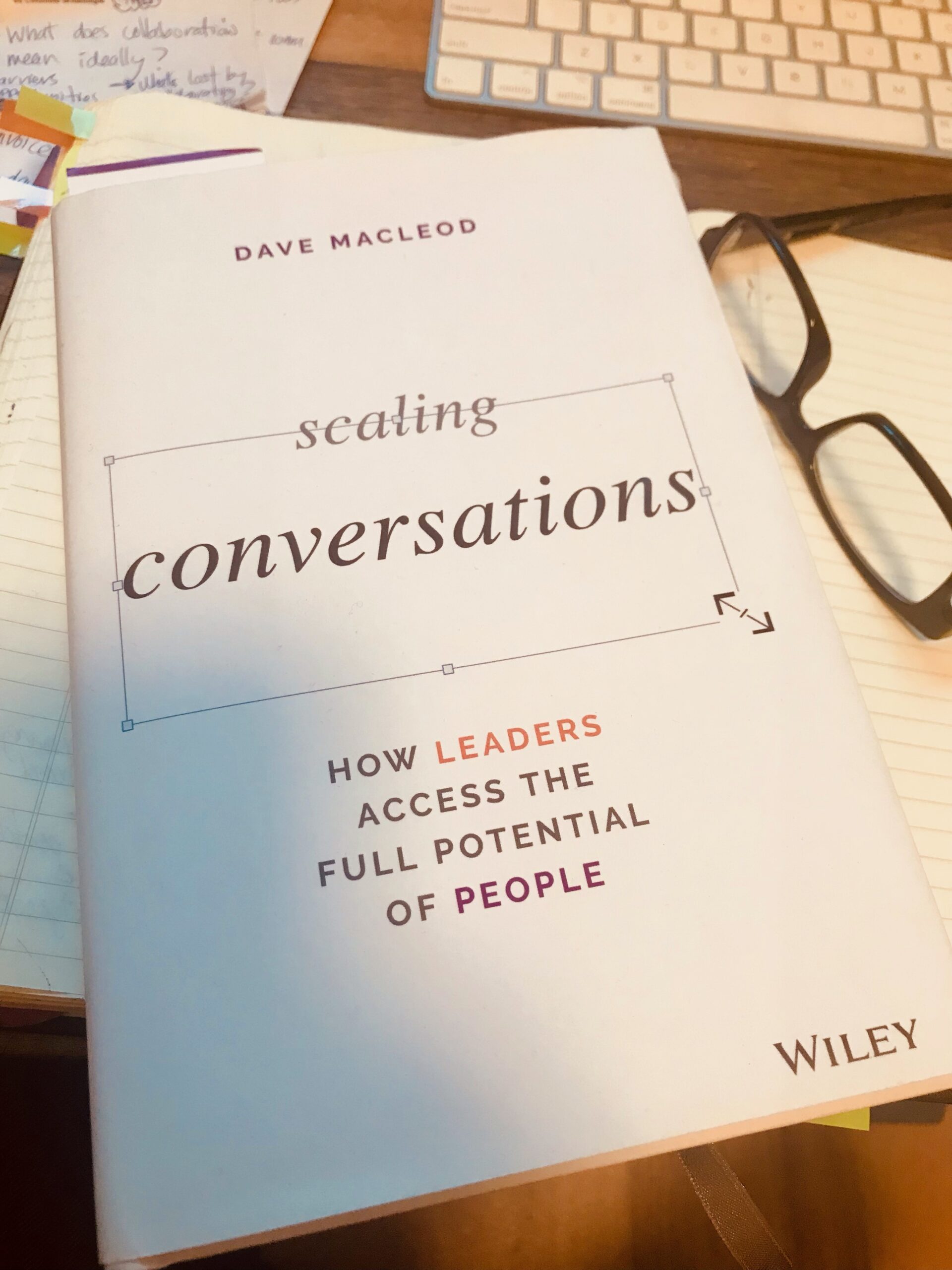 What are you reading these days? Scaling Conversations: how leaders access the full potential of people by Dave MacLeod is open on my desk…