With the pandemic the idea of a gathering in person wasn't possible. Together with my co-conspirators Lisa Gates and Nancy White we turned to an online session to share visual tools, connect with our community and hear what others have been doing and learning online.
We had a small group come together and share in late July. In our quick hour and a half we managed to show and tell 10 different ways to visually engage your participants online. It was a rapid introduction with the intention to give a taste of what one can do to engage visually without pen and paper.
Some of the fun we had included:
Changing your name in Zoom to add emojis
Annotating the Zoom Whiteboard – our intro to the gathering: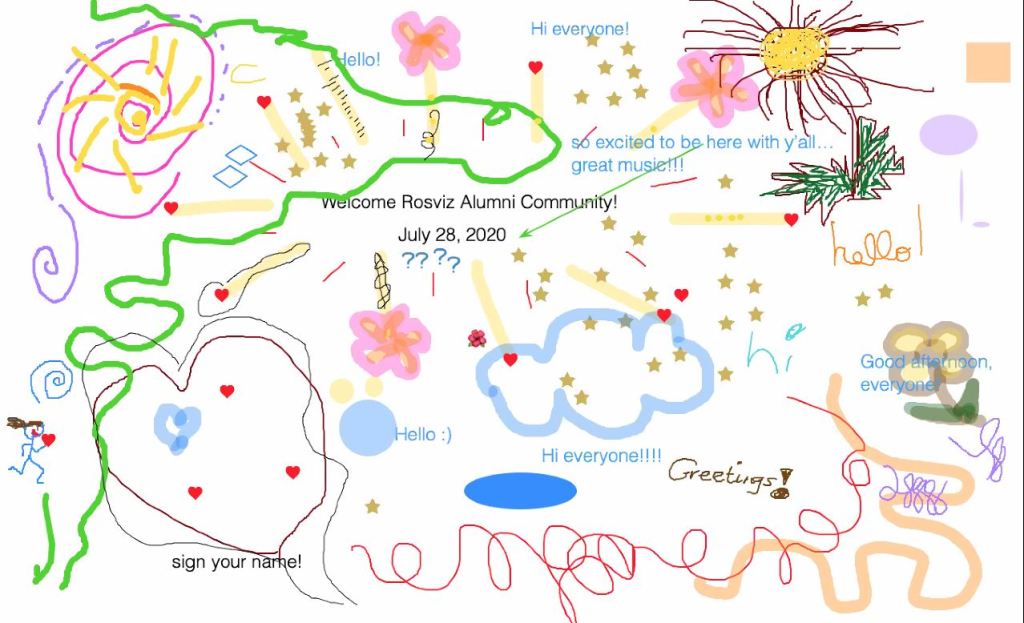 Annotating slides in power point – for example asking people to mark how they are doing on a line (in person we do this with our 'feet'):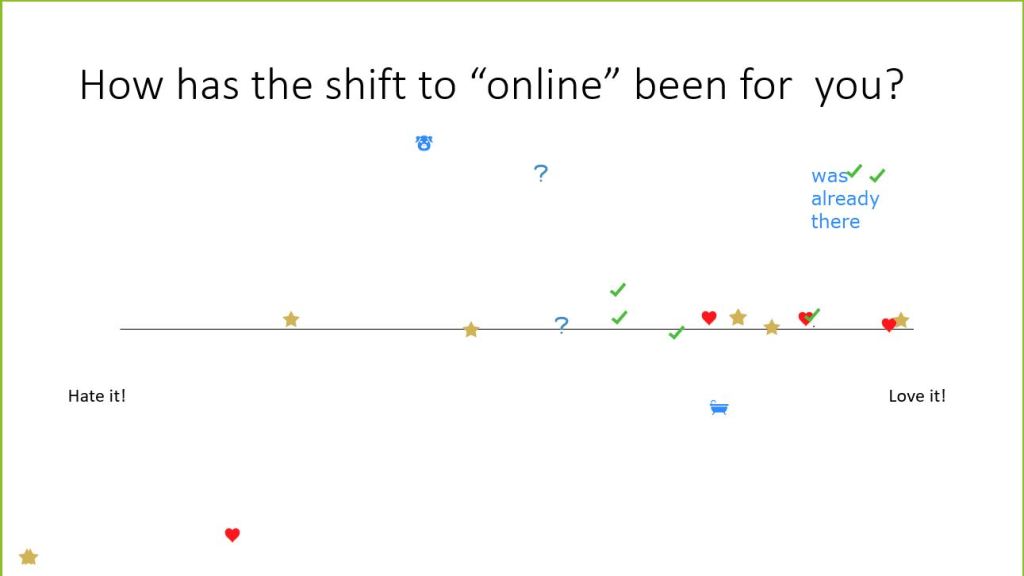 Visual templates – the ecocyle
Nancy White shared her slides for a practical visual template and suggested to go to Liberating Structures for more info! Here is an example: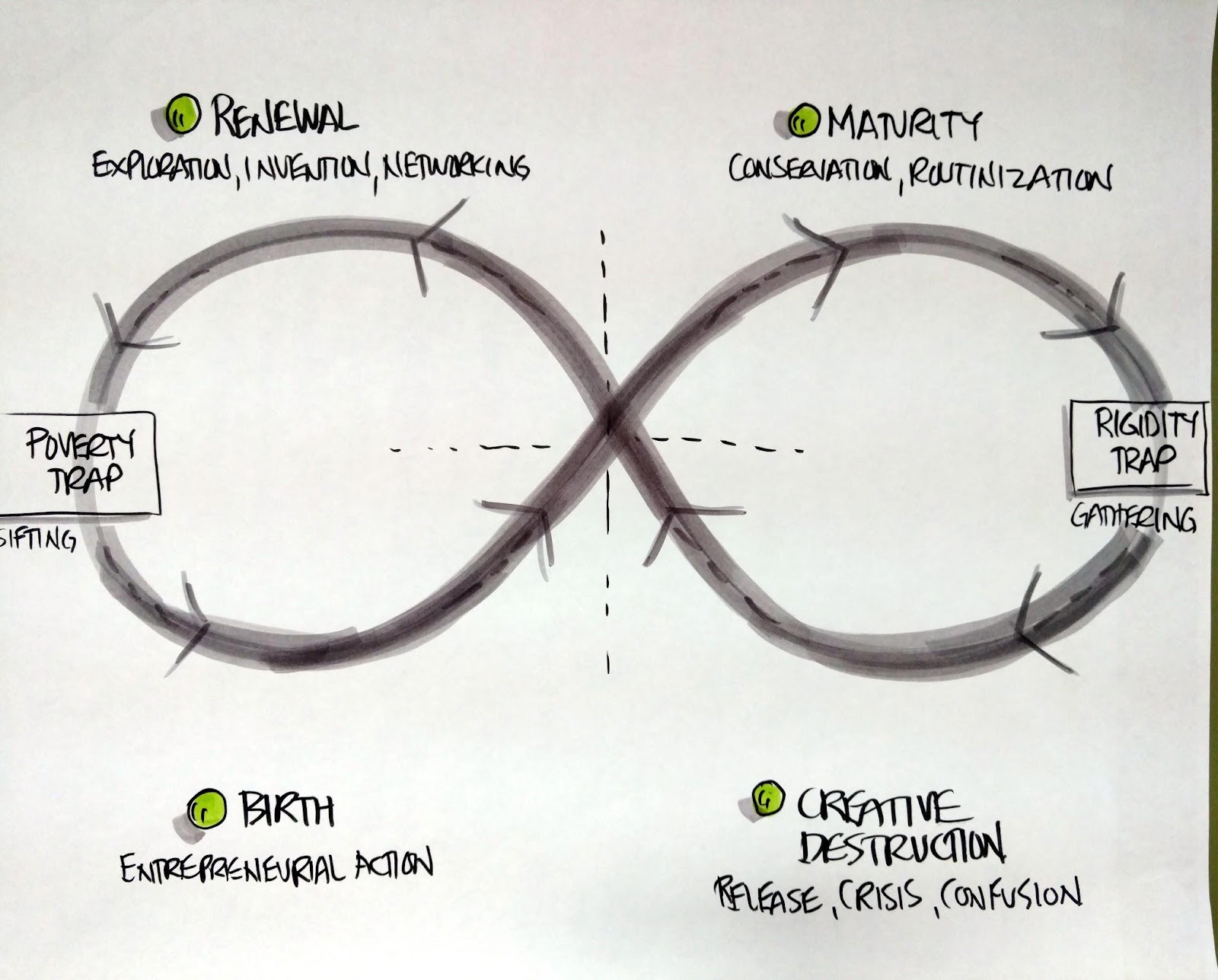 Padlet: https://padlet.com/ -thank Ingrid Liepa for sharing!
Jamboard: It's a part of the Google apps- thank you Lisa Gates for sharing!
Quick tip! Jamboard is better for small groups (as opposed to Mural, our next tool).
Mural & Zoom breakouts: playing with Mural in small groups (Thanks Theresa Healy!)
Quick tip! When sharing to non-members make sure to use the 'visitor' link, rather than the 'invite' link!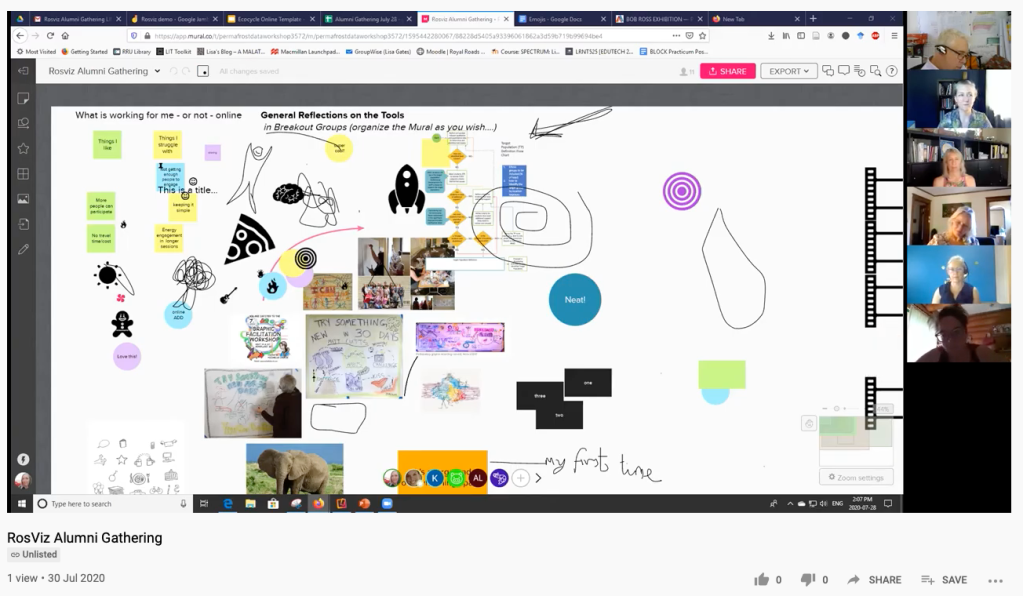 Graphic recording by hand – thank you for sharing Theresa (Tess) Healy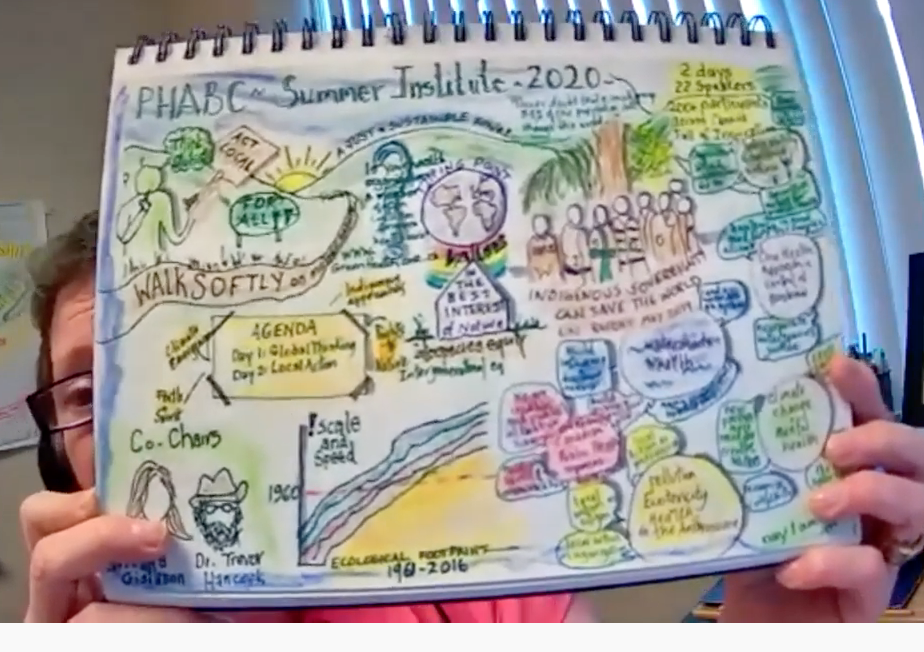 Graphic recording on the iPad– thank you for sharing Lisa Gates!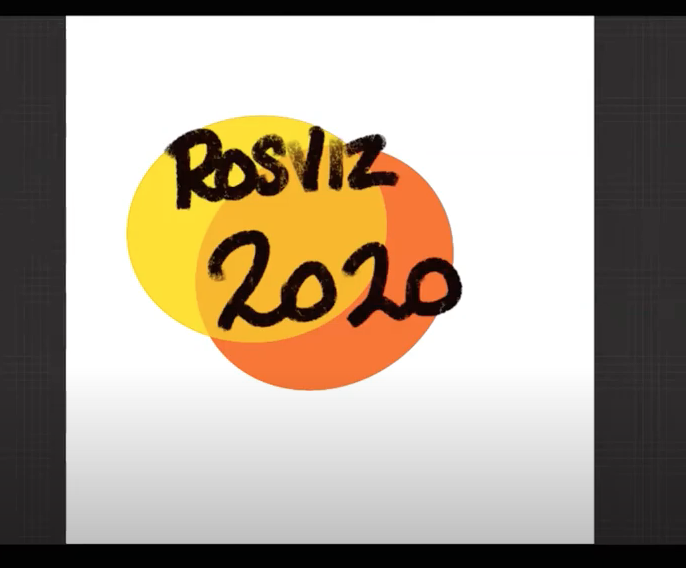 Mentimeter word cloud: We used 'just 3 words' as a quick evaluation:
Quick tip! When working with a group online, remember to put the code in the chat.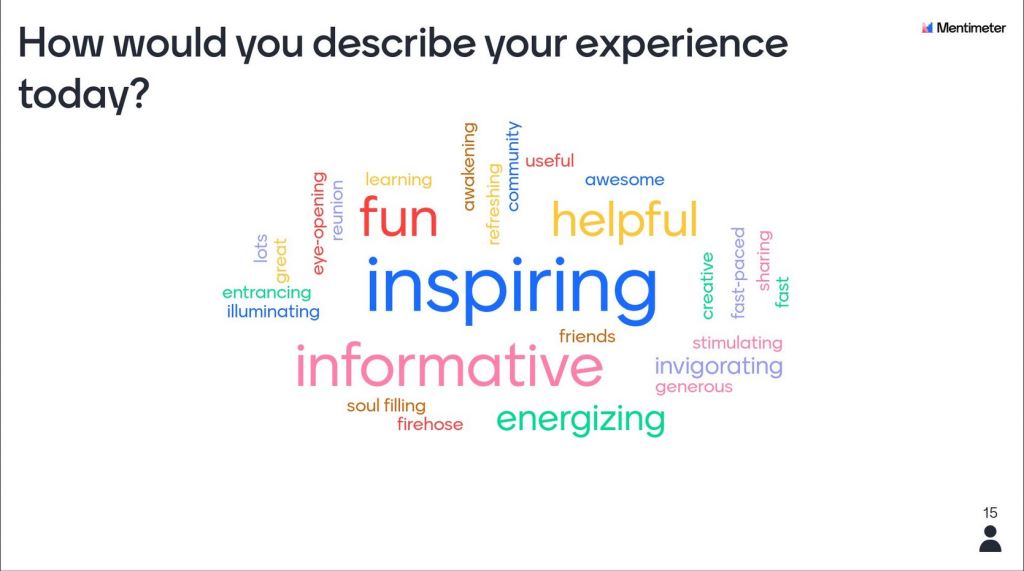 Thank you to all who came to share and play! So many more tips and tricks were shared along the way which I am grateful for. Feel free to share below!
Lisa and I are considering a December workshop on creative and visual facilitation online. If this interests you or someone you know, please leave a comment so we can connect with you!