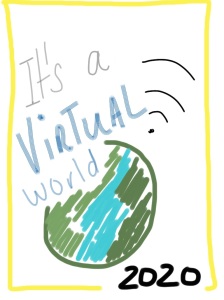 As we face uncertainty in every area of life and it feels like a balance between chaos and order, panic and zen, there are lots of beautiful moments to note.
As the world dives into unchartered territory, I'm drawn to resume my reflective practice.
In an effort to calm the barrage of thoughts, here is a curated 'top of mind' list of what I've been learning.
On the work front…
As a specialist in face to face engagement and meetings, my work is changing rapidly.
I need to slow down and breathe….and find focus.
There is so much to learn. There are so many platforms to do a million and one things online. Finding the right one will take experimentation. There is no silver bullet.
There are many people trying and testing and learning together. These people are generous, curious and supportive!
Zoom is the technology I found easiest to adopt and use for a variety of reasons professionally and personally.
Three virtual training sessions in a row to test platforms and experiment is TOO much in one sitting!
Sitting all day (and night?) staring at my screen is starting to affect my body.
I need to upgrade my technology and tools so I can function well in the digital world.
The new way of working is a great opportunity to learn as well as develop as a meeting facilitator.
On the family front…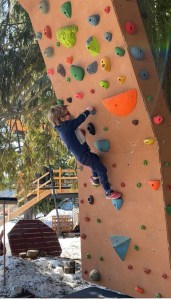 We love being at home together. My husband deserves most of the credit for keeping our homelife healthy, happy and active.
The kids are having fun, getting outside lots and thus far aren't noticing too much of a difference.
Living in a rural area helps – plenty to do outside away from people.
For the past 7 years, we have avoided screen time with the kids. This will change.
I need to carve out time to be with family and get off my computer as its easy to get sucked in to another 'learning session'.
It's been great to reconnect with friends and family virtually. It's also hard to connect virtually on screens after a long day of virtual work.
I miss inviting friends to play in the yard, the street and in our home.
I am sad we won't be visiting the grandparents in April as planned.
Homeschooling thoughts and ideas: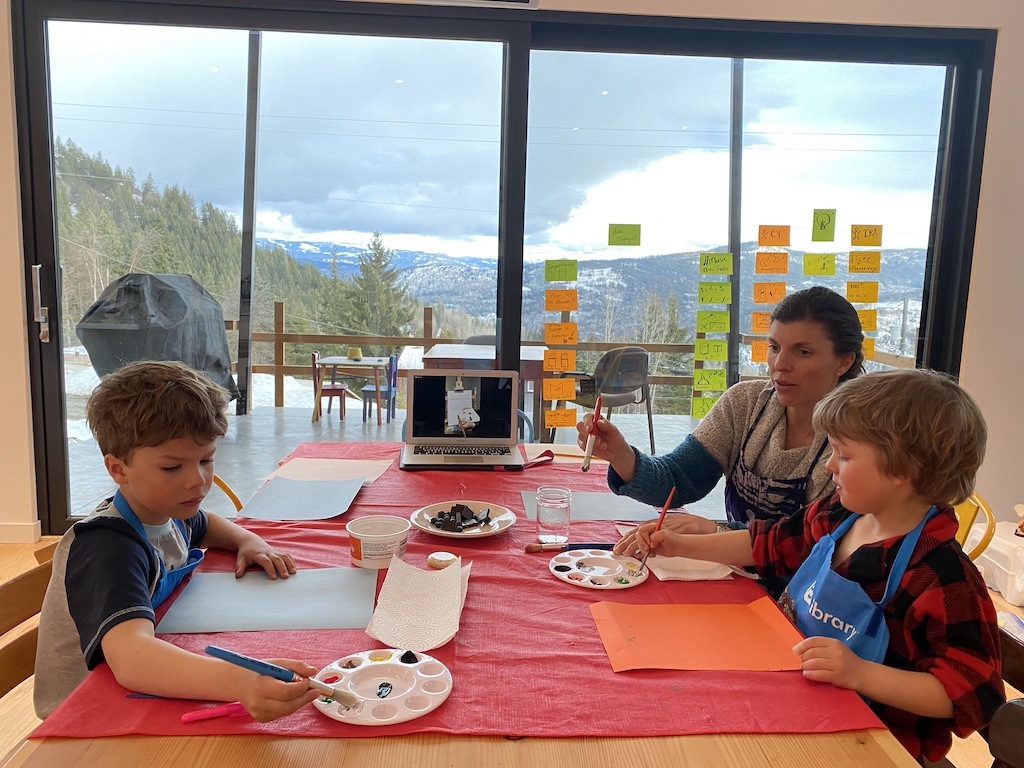 I'm considering broad learning objectives to help frame the educational goal posts.
Routines are helpful. Strict schedules aren't needed.
Activities for typical and a-typical subjects can easily be interspersed throughout the day.
We will be embracing outdoor school.
Every moment is a learning opportunity – learning in place, learning on the fly, learning while exploring our world…
House chores will be formally added to the daily routine. In our house, this includes making a card every day to mail to a different family or friend.
Love your kids. Embrace uncertainty. Enjoy!
What are you learning? Any tips for working parents and families?