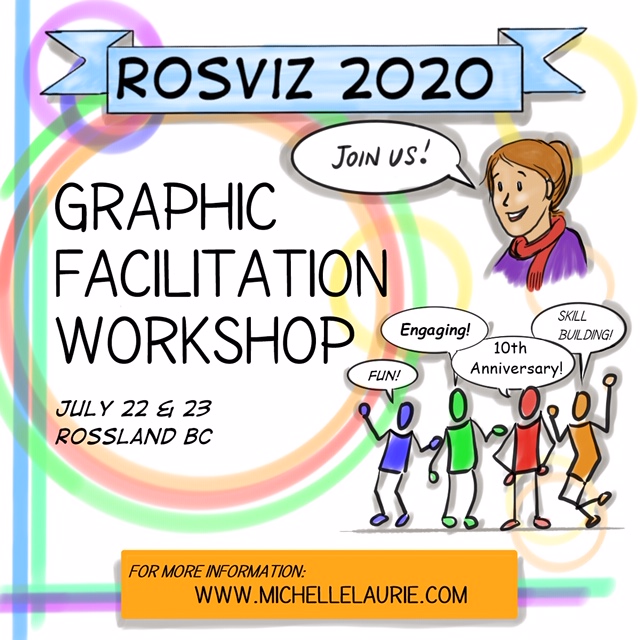 #rosviz2020 is happening July 22-23 at The Josie Hotelin Rossland, British Columbia.
If you have been wanting to learn more about graphic facilitation, this workshop is packed with skills, fun and engaging methods you can use immediately!
UPDATE March 19, 2020: In the case that face to face meetings are not possible in July, I am looking at other options for delivering this amazing workshop. If you are keen and want to be updated on the plan, please add your name to the list. Thank you for your patience and stay safe and healthy! E: michelle.k.laurie(@)gmail.com.